STUDENT RESEARCH AWARDS
A collaboration between the University Student Senate and the Office of the President, the New School Student Research Award (SRA) provides support for students in their work as researchers, scholars, and creative practitioners.
The university awards small grants for developing or implementing a research project (broadly defined to include the full scope of scholarly, creative, and professional practices across the colleges of The New School) with project-related expenses—for example, travel, equipment and supplies, access fees for data, memberships, or dissemination. Proposals are also welcome for other kinds of expenses relevant to student research (broadly defined), including but not limited to support for travel to research sites, travel and registration costs for presenting completed work at an academic or professional conference, and costs for showcasing artwork or performances. Applicants may apply for a maximum of $3,000 for individual grants or a maximum of $5,000 for collaborative grants that involve more than one student, but applications for lower levels of funding are also encouraged. The application form provides more details of eligible and ineligible expense categories.
Grants are awarded twice a year (once each semester) on the basis of the total available resources that year. The competition and grant administration are led by the Provost's Office of Research Support in coordination with the University Student Senate, Student Success, and Deans' Offices. Selections are made at the recommendation of a committee of faculty, staff, and students representing a range of fields and areas of expertise. Awardees will be required to report back to the community about the status of the project after the award period has ended, both through a written narrative and (if feasible) in person at a celebratory event open to the entire community.
All students are welcome at pre-application workshops, which will explore strategies for developing a successful proposal and budgeting tips. In Fall 2019, workshops are scheduled for:
Friday, September 13, 2019 - 12:00-1:30 p.m. Hirshon Suite (Room 203), Arnhold Hall, 55 West 13th Street

Thursday, September 19, 2019 - 3:00-4:30 p.m. Conference Room 801, 66 West 12th Street

Monday, September 23, 2019 - 4:30-6:00 p.m. Conference Room 801, 66 West 12th Street
Students who are selected for funding will be mentored on requirements for expending grant funds, tax implications, etc., in award kick-off meetings led by the Office of Research Support and Student Success. They will also be supported during the course of the project with monthly monitoring and quarterly reconciliation of expenditures by the Office of Research Support.
A blank application form from a previous round can be viewed and downloaded here. This application form is for reference only. The dates have changed but the main body of the application is the same.
QUESTIONS?
Contact the Provost's Office of Research Support at researchsupport@newschool.edu.
+ Timeline
There are two rounds of competition each year, one in the fall and one in the spring. Applications are due early each semester, and selection will occur by November for fall applications and by April for spring applications. Funds awarded in the fall semester can be expended starting January 1; all funds are to be expended by December 31, one year from the start date of the award. Funds awarded in the spring semester can be expended starting July 1 and are to be expended by June 30 of the following year.
The deadline for submitting applications for the first round of competition in Fall 2019 is October 15, 2019.
A kickoff meeting for the Fall 2019 SRA award will be held after the Review Committee makes final decisions. The meeting is tentatively scheduled for December 2019.
A kickoff meeting for the Spring 2020 SRA award will be held after the Review Committee makes final decisions, tentatively scheduled for May 2019.
+ Eligibility
All graduate and undergraduate students at the university are eligible to apply, and funds can be awarded for individual projects or collaborative projects involving more than one student. Applications should be timed so that all funds can be expended during the time that a student remains enrolled at The New School. (Final-semester seniors and graduate students in their final semester are ineligible to apply. If a student plans to finish in a time frame shorter than the one-year window of funding, his or her application should detail how the funds will be expended during his or her remaining time as an enrolled student.)
Each project proposal needs to list a formal full-time New School faculty mentor who will be available to provide project mentorship for the entire project period and who can verify commitment to the mentorship at the time of application. Proposals that can demonstrate that projects will be well supported with mentorship will have a greater likelihood of being funded. The full-time faculty mentor can be homed anywhere in the university, including a college other than the student's college. Students who have trouble identifying an appropriate faculty mentor for their projects are urged to contact the Office of Research Support (researchsupport@newschool.edu) as early before the deadline as possible; with sufficient lead time, Office of Research Support staff can help make a good connection.
Applying to the SRA does not make students ineligible to apply for other research support within or beyond the university, and receiving an SRA award does not affect students' likelihood of receiving other school-level funds they may apply for.
+ Selection
A group of faculty, staff, and students will be invited to form the selection committee by the Office of Research Support. Faculty and staff participants will typically be selected from the membership of the University Research Council, including staff members from Student Success. Student participants will be selected by the University Student Senate and will include at least one undergraduate and one graduate student. The proposed composition of the committee in the first round is five faculty members, one staff member, and two students, but additional faculty, staff, and students may be invited if additional project-relevant expertise is needed or if the volume of applications leads to the need for a larger committee.
Selection criteria may vary in each round depending on the range and number of applications received, but typically about half the annual funds will be awarded in each semester's competition. Applications will be evaluated for the originality and rigor of the project, the coherence of the project description, the feasibility that the plan can be carried out given the time frame and budget as described in the application, the quality of mentorship support the project is likely to receive, and the extent to which the project advances or is consistent with the university's mission. There is no cap on the percentage of undergraduate versus graduate research projects that can be supported in any one round or per year, nor on which disciplines or colleges the work can represent; these may vary in each round depending on how many applications from which students and programs are received. But because this is a university-wide competition, the committee will consider the range of fields that any set of awards represents as they make their decisions, and they will consider the range of applications from graduate and undergraduate students.
+ Faculty Mentors
If you have trouble finding a full-time faculty mentor, please feel free to reach out to researchsupport@newschool.edu as early as possible (not just a few days before the deadline!) for help connecting with a relevant eligible mentor. We're happy to do what we can to help with finding a faculty mentor who's eligible to play that role. To do that, when you reach out to us, we'll need to learn more about what your project involves, and the kind of expertise and mentoring it will need. Please let us know:
The topic area (field/discipline, method) and specific topic of the research (as much as you are able to say thus far)
Any classes you have taken at The New School relevant to this area and who the instructors were (if there were particular instructors whose expertise or style you were particularly drawn to, that information would be helpful, too)
Any more details on what you will need a mentor for in carrying out the project
Your degree program at The New School and how far along you are in that program
Mentor role(s):
Mentors can help with introducing students to the research culture, methods, and most pressing questions in a student's chosen field of study or area of practice. Different disciplines and sub-disciplines can define and approach research differently enough to make the judgment and input of a mentor with specific expertise in an area invaluable.
Mentors can help students decide how best to organize and conduct their research. What this looks like will vary depending on the discipline, but in most cases there is an important question or problem that has not already been sufficiently addressed in existing scholarly or creative work. Mentors can help navigate the process of reviewing what has already been done and formulating a compelling plan. They can also help with analyzing data, critiquing drafts or first efforts, thinking through interpretations or conclusions, and critiquing research products (conference talks, journal articles, gallery work, performances, etc.). The research process often requires rethinking along the way, which is part of what makes research interesting. Having a mentor with expertise to help navigate all this is important.
What students can expect from a mentor (to be discussed by student and mentor before SRA submission):
Students should expect mentors to understand that research — however that is defined within their chosen area — is part of students' learning.
Students should expect mentors to spend time meeting with them to obtain feedback on the discipline-specific research effort: research plan, conducting the research/developing the work, formulating interpretations/conclusions, refining the project outcome (presentation, art work, performance, conference talk, gallery show, publication), logistical advice, meeting deadlines, and any other issues of importance.
Students should expect that their mentors will help them see the "big picture" of which their work is a part.
Students should expect their mentors to help them figure out what specific additional training may be necessary for the students to carry out their projects successfully.
+ Student Research Awards Spring 2019
You Can't Deport a Movement: Accompanying Immigrants Through Injustice, Non-Recognition and Mass Deportation Every week, New Sanctuary Coalition accompanies over 60 people to immigration court, where detained immigrants are often alone for one of the most consequential decisions of their life. Through participant-observation, the experience of being accompanied/accompanying is evaluated to inform solidarity training, minimize harm, and increase the benefits of this practice.
Under principal investigator Jordan Dunn, Psychology, NSSR, mentored by Doris Chang.
From 'Arabs' to 'Afro-Turks': Race in the Making of Hegemonic Turkishness
This research examines how the newly emerging Afro-Turk identity stands in the broader topography of identities in Turkey. Drawing on archival material, in-depth interviews with the Afro-Turk community, and participant observation, I seek to understand the role of race as an integral yet, subtle, element in the making of Turkishness as the dominant ethno-national identity. Under principal investigator Aysegul Kayagil, Sociology, NSSR, mentored by Benoit Challand.
The intersection of identity-based discrimination and trauma: an examination of psychobiological stress and mental health outcomes This project investigates how identity-based harassment and discrimination (henceforth "discrimination") impact psychophysiology and specifically the psychophysiological and emotional manifestations of trauma. For example, how does navigating the world as a traumatized LGBTQ person differ from traumatized heterosexual? These findings will contextualize trauma treatment which rarely considers identity. Under principal investigator Scott McKernan, Psychology, NSSR, mentored by Wendy D'Andrea.
Out of ivory towers and into refugee camps: providing refugees with accessible resources on the biological and psychological effects of forced migration Responding to the need for interventions fit for large-scale implementation with refugees, we test the effectiveness of delivering psychoeducation on the science behind stress related symptoms through metaphor and storytelling. We aim to use the language of biology to explain and normalize mental illness and decrease stigma among refugees. Under principal investigator Vivian Khedari DePierro, Psychology, NSSR, mentored by Wendy D'Andrea.
Heterogeneity in Stress Response Trajectories: The Role of Event Controllability in Perceived Coping Self-efficacy This experimental study aims to shed light on the complex interaction between perceived coping self-efficacy beliefs and event controllability in a controlled laboratory setting in order to refine our understanding of the impact of these critical individual and situational factors on stress response trajectories. Under principal investigator Kendall Pfeffer, Psychology, NSSR, mentored by Adam Brown.
The Revolution and the Tropics: Chinese Architectural Aid Projects in Africa during the Cold War The project examines how Chinese socialist architects traveled to Africa for aid construction, understood the tropical environment and reconstructed existing forms of knowledge and techniques within the "Tropical Architecture" paradigm established by former colonial architects, supporting decolonization and anti-imperialism efforts during the1960s-80s in the Cold War. Under principal investigator Ye Liu, School of Design Strategies, Parsons, mentored by Miodrag Mitrasinovic.
Building Inequality: People, jobs, and public transit in Mexico City This application is intended to fund a 6-week field research trip to Mexico City for my dissertation at the Public and Urban Policy doctoral program. The project researches the political economy of the role of the state in urban infrastructure provision and the socioeconomic implications of such a role. Under the principal investigator David Lopez Garcia, International Affairs, School of Public Engagement, mentored by Michael Cohen.
"Returning" 400 Years Marking the 400 year anniversary of the Transatlantic SlaveTrade, this work explores the history and migration of a people returning to the African homeland. The film narrative follows an African American woman as she traces her lineage to Ghana. It aims to share history and embodied experience of migration and self discovery. Under principal investigator Laurel Richardson, Fine Arts, Parsons, mentored by Andrea Geyer.
Closing the Plastic Waste Stream in Science Laboratories The project investigates ways to reduce plastic waste coming from science spaces (classrooms, research labs, and commercial labs) through decontamination, recycling, and 3D printing. The protocols developed will be available for free for any laboratory space seeking to become more sustainable. Under principal investigator Marcus Banks, Lang, mentored by Davida Smyth.
"Where do I belong?" An Empirical Study of the Urban Adaptation and Social Identity of Urban-Rural Migrant Children in China This project aims to investigate the impacts of education policies on migrant children's life experiences and the process of urban adaptation and social identity construction in urban China. The project will employ a mixed methodology to present the educational inequality experienced by migrant children, and illustrate how policies can make a difference in the complex adaptation and construction process in which migrant children' identities are established, challenged, denied and re-established. Under principal investigator Xia Li, Economics, NSSR, mentored by Ying Chen.
The Sound of Sign: is LIT How could an instrument be adapted so non-hearing individuals can compose and perform music? By retrofitting a theremin–the first electronic instrument played by "sculpting" electromagnetic fields through hand movement–with a colored light output, calibrating a set of hand movements base on ASL (American Sign Language), and reinforcing how the music is represented with a color-based notational system. Under principal investigator Robyn Bohn, Interior Design, Parsons, mentored by Cotter Christian.
Mapping resiliency efforts in the wake of the São Paulo drought crisis: a study on post-disaster socio-spatial inequalities This project examines social, spatial and environmental inequalities by revisiting the communities hit by the São Paulo water accessibility crisis of 2015. By comparing the physical and social infrastructure of these communities in 2015 and 2019, I will learn about their resiliency efforts and their distribution patterns throughout the city. Under principal investigator Ana Corrêa do Lago, School of Design Strategies, Parsons, mentored by Evren Uzer.
Relational Utopia: a vision of warm associations within conditions of control, analysis, and endless work Salesforce, the world's first cloud based customer relationship management software empowers organizations to grow by strengthening relationships with their customers. Through a historical analysis of corporate reports, business archives and oral interviews, I aim to demonstrate how Salesforce's boundless accumulation of public data and unrelenting compulsion to intensify human productivity contradicts the utopian vision centered on trust, equality, and innovation which it so heavily promotes. Under principal investigator James Tompkins, Historical Studies, NSSR, mentored by Julia Ott.
Murder She Wrote: An Exploration of Women in Southern Hip-Hop The South has been forgotten in hip hop histories in favor of the much more prominent East and West coast rivalry of the 80s and 90s. Out of the spotlight, the South became a haven for groundbreaking female rappers asserting their femininity and coexisting with their male counterparts in hyper-masculine ways through the reappropriation of explicit themes and lyrics. This project highlights these lost female voices who revolutionized hip hop within the unique socioeconomic structure of the South. Under principal investigator Jade Gomez, The Arts, Lang, mentored by Evan Rapport.
+ Student Research Awards Fall 2018
Behind the Mirror: Cross-Cultural Examination of Childhood Trauma, Self and Body Representation, Emerging Psychopathology and Resilience in Adolescence The project aims to show the impact of childhood trauma in the emergence of psychopathology in adolescence, and identify risk and resilience factors through a unique methodology, The Mirror Interview. The project will compare American, Turkish, Tanzanian and Danish samples to inform cross-cultural intervention modalities. Under principal investigator Koret Munguldar, Psychology, NSSR, mentored by Professor Miriam Steel.
Vibrant Cells Vibrant Cells is a educational curriculum and online resource for making DIY solar cells. The curriculum is based off Ana's journey designing a stained glass window made up of sustainably sourced, functional solar cells. By cataloguing methodologies and materials, Vibrant Cells showcases the variety of forms solar cells can take. Under principal investigator Ana Remnis, Environmental Studies, Eugene Lang, mentored by Professor Bhawani Venkataraman.
Fashioning Accessibility: Industrial Production of Bespoke Attire Despite rising to the challenge of dressing billions of people, the mass production of clothing fails to serve people who are outside of the rigid and arbitrary concept of a standard body type. The limits of industrial production are most acute when it comes to professional and formal dress. The proposed methodology seeks to demonstrate the capability of computer aided production methods to create bespoke clothing with a speed and cost efficiency that is comparable to mid-market ready-to-wear. Under principal investigator Nicholas Paganelli, Design and Techonology, Parsons, mentored by Professor Melanie Crean.
Lack Babel Lack Babel is a micro-powered radio station and sound-art gallery space. It uses radio-waves to distribute content in a performative, ephemeral setting and will move throughout New York City via bicycle as it creates site-specific disseminations that bring to the front community and collectivity and that exists outside of datamined communication structures. Under principal investigator Rae Lavande Pellerin, Fine Arts, Parsons, mentored by Professor H Lan Thao Lam.
Language Production Deterioration: An Understudied Symptom of Early-Stage Multiple Sclerosis An insufficiently studied element of early-stage multiple sclerosis is its effect on language production. My dissertation project combines the use of neuroimaging technologies and behavioral testing to investigate this phenomenon. This entails examining the effects of damage to the language neural network on cognitive processes responsible for word retrieval. Under principal investigator Victoria Lindstone, Psychology, NSSR, mentored by Professor William Hirst.
Counting Sheep Human production and consumption have a large impact on biodiversity. The wool industry directed the rise of the Merino sheep breed and led to the endangered status of other sheep breeds. Counting Sheep documents different sheep breeds with their wool properties, proposing methods and new purposes to create a diverse and sustainable production and consumption of wool. Under principal investigator Juliette Stephanie Van Haren, Industrial Design, Parsons, mentored by Professor Gyungju Chyon.
2Spirit Faces, Places, and Truths The True "American" Spirit is a photo-documentarian work with the purpose of preservation and celebration of queer livelihoods. It is an anthology of interviews and portraits documenting 2Spirit identifying persons through a journey across the North American landscape. An essential preservation of underrepresented queer narratives that ties to the modern political and social conversation of LGBTQ+ realities. Under principal investigator Carter Schneider, Photography, Eugene Lang, mentored by Professor Jaskiran Dhillon.
The Unrepresented Effects of the Holodomor on Ukrainian women in Kyrgyzstan This research project aims to represent the forgotten minority of Ukrainian women in Kyrgyzstan who have survived through the aftermath of the Holodomor. The lack of historical evidence, most of which has been destroyed by the USSR, leads this project to use primary sources. Nelya Afonasevna, a survivor of the famine in Kyrgyzstan, will lead this research as both its main subject and as its historical provider. Under principal investigator Regina Ryjih, Photography, Parsons, mentored by Professor Noelle Flores-Theard.
Home-Making as Insurgency: How Repatriated Afghans fight for Gendered Segregation This project will analyze how and when gendered segregation is invoked by the different actors in Afghanistan during the process of developing housing for repatriated refugees. Relegated to the formerly military district of Pul-Charkhi, limited in resources, how does a population shaped by conflict and displacement imagine sanctuary? Under principal investigator Hala Habib, Anthropology, NSSR, mentored by Professor Abou Farman.
(Re)settle This project focuses on engaging refugees and citizens in the design process to reimagine the refugee resettlement process, break down the stigma around the perception of refugees and help refugees to better integrate into society. Under principal investigator Yuxin Cheng, Transdisciplinary Design, Parsons, mentored by Professor Jamer Hunt.
Visualizing, analyzing, and measuring "space-use intensity" in informal settlements This research designs and applies a new video-based tool to study "space-use intensity" in informal settlements. Following recent advances in time-use studies focusing on multitasking, the use of video-based technologies will help visualize, analyze, and quantify how spatial multitasking intensifies the use of space. Under principal investigator Maria Carrizosa, International Affairs, School of Public Engagement, mentored by Professor Jilly Traganou.
Highlighting the Successes and Challenges of LGBTI Grant-Making In Nigeria and Ghana Over the Last Decade; What We Can Do Differently This project will analyze LGBTI grantmaking methods and history over the last 10 years in two West African countries (Nigeria and Ghana), from mainly a grantee perspective. Through qualitative research, the project will collect information from LGBTI gatekeepers and heads of LGBTI organizations in five major cities, informing the conversations around improving LGBTI grantmaking in the region. The project will disseminate findings through the donor and activists networks and LGBTI conferences. Under principal investigator Oliver Anene, Global Studies, School of Public Engagement, mentored by Professor Alexandra Delano Alonso.
Examining Chinese Rural Governance: Landownership and Public Goods Provision in Ningbo, Zhejiang This project examines the effect of landownership on rural governance in China. Through the lens of public goods and services provision, it explores basic grassroots politics with an emphasis on micro-processes. It uses village-level qualitative analysis through a micro perspective on villagers in Ningbo, China. Under principal investigator Yang Allen, Politics, NSSR, mentored by Mark Frazier
+ Student Research Awards Spring 2018
3 Works for Piano and Video This work enlarges audiences' perceptions of interdisciplinary performance. The conventional piano recital follows strict Romantic norms limiting the bodies of the performer and the audience. In our reimagining of the piano recital, we use film to highlight the centrality of the moving body, celebrating the musician as dancer and the dancer as musician. Under principal investigator Audrey Vardanega, MM/Certificate Classical Music, CoPA, mentored by Professor Tanya Kalmanovitch.
Altered Threat Responding in Adults with Childhood Polyvictimization: A Multi-Method Investigation The aim of this study is to investigate how childhood polyvictimization might alter threat responding in ways that may make such individuals vulnerable to repeated victimization across lifetime. This study will assess risk perception and attention biases toward threatening stimuli in a sample of adults with varying degrees of trauma exposure in childhood; additionally, concurrent physiological reactivity and pupillometry will be measured to provide a multidimensional view of threat responding. Under the direction of principal investigator Sarah Herzog, MA/PhD Psychology, NSSR, mentored by Professor Wendy D'Andrea.
The Design of Community Participation: Decision-making and Control over Resource Provision in New York City and Lagos This project investigates the role of community participation in controlling access to resources and infrastructure in the context of a growing trend of community participation in planning and policy in global cities. Under the direction of principal investigator Anze Zadel, PhD Public and Urban Policy, SPE, mentored by Professor Miodrag Mitrasinovic.
Entre Dos Mundos (Between Two Worlds) This multimedia projects revolves around first-generation immigrants living in the United States and the homes of people left behind in the mother country in the pursuit of the "American Dream." Subjects range from whole families to individuals, documented and undocumented. The project will touch on identity, home, assimilation, memory, vulnerability, familiarity, politics, history, and the American Dream. Under the direction of principal investigator Luis M. Diaz, BFA Photography, Parsons, mentored by Professor Colin Stearns.
Going "Home" This project looks at changes in the system of production in China and focuses on emerging patterns of re-migration of industrial workers back to their home villages. This research is designed to shed light on 1) their lives after coming back to their hometowns, 2) how re-migration affects local village society, 3) the connections between the urban and the rural, and 4) production activities in the village. Under the direction of principal investigator Na Fu, MA/Phd Politics, NSSR, mentored by Professor Victoria Hattam.
Invisible Borders: The impacts of security intervention policies on the lives of marginalized women in Rio de Janeiro This research project will address the impacts of the current military intervention in the favelas (slums) of Rio de Janeiro through women's perceptions. Under the direction of principal investigator Ana Paula Barreto, MA/MS International Affairs, SPE, mentored by Professor Michael Cohen.
Ludic and Urban Strategies of Remembering: A Spring for Public Memory in ChileThis multimethod project reveals how public memory has changed in post-dictatorship Chile by analyzing how young Chileans are creatively remembering the 1973-1990 dictatorship. New forms of remembering allow movement from traumatic representations to joyful ones, which help stimulate democratic participation and the development of policies through which to come to terms with a difficult past. Under the direction of principal investigator Manuela Badilla Rejevic, MA/PhD Sociology, NSSR, mentored by Professor Robin Wagner-Pacifici.
A March Against Homophobia in Olive Green: Sexual and Gender Difference in Post-Revolutionary Cuba An inquiry into identity construction and strategies of resistance used by same-gender-loving and gender-non-conforming Cubans. This project will combine literature survey, interviews, and field research as modes of study in the production of zines, essays, and articles used in a cross-border conversation about queer identity and pink capitalism. Under the direction of principal investigator Cyd Monroe, BA/BS Liberal Arts, SPE, mentored by Professor Gabriel Vignoli.
Marghera City of Making The Marghera City of Making design competition is aimed at exploring urban schemes envisioning the re-articulation of manufacturing areas in the territory between Mestre and the Marghera industrial area. Parsons has been invited to participate in this competition and exhibition at the Venice Architectural Biennale. The main objective for our participation is to engage in developing design solutions demonstrating a contemporary and innovative approach to urban regeneration of complex areas. Under the direction of principal investigators Ann Le and Alexander Guerra, MArch/MFA Architecture and Lighting Design, Parsons, mentored by Professor Brian P. McGrath.
Open Sourcing Cello Technique This project is designed to combine the use of motion-tracking software and traditional cellistic pedagogical concepts in order to create an innovative method of teaching musical technique and to provide greater accessibility to an art with a historically high barrier to entry. Under the direction of principal investigator Julie Kim, BA/BS Classical Music, CoPA, mentored by Professor Kyle Li.
Our Home on Stolen Land: Settler Colonialism and National Identity in Canada This multimedia research project examines how settler colonialism persists in Canada today. By focusing on Canadian national identity and the relationships of settler Canadians to the occupied land they call home, this project provides a deeper understanding of the forces behind settler colonialism and the possibilities for decolonial futures. Under the direction of principal investigator Katherine Nixdorf, BA/BS Global Studies, Lang, mentored by Professor Jaskiran Dhillon.
People, jobs, and transit infrastructure in Mexico City: Assessing the effects of spatial and transportation mismatches on inequality This project is aimed at evaluating the effects of spatial and transportation mismatches on inequality and their implications for transport policy in Mexico City. Under the direction of principal investigator David Lopez Garcia, PhD Public and Urban Policy, SPE, mentored by Professor Michael Cohen.
The Political Economy of Palestine: Class and Functional Distribution of Income The overarching objective of this project is to model the way in which functional distribution of income has influenced economic activity in Palestine. By investigating this underlying current, it will provide an in-depth understanding of how political and institutional factors, such as the Israeli occupation and the establishment of the Palestinian Authority, have transformed class in Palestinian society. Under the direction of principal investigator Ibrahim Shikaki, MA/MS/PhD Economics, NSSR, mentored by Professor Mark Setterfield.
Race, Colonialism and Urban Planning: Lessons from Saint-Denis and the 2024 Olympics A short documentary film exploring the interplay between race and urban development in France's preparations for the 2024 Olympic Games in the community of the Parisian banlieue Saint-Denis, a long-neglected ethnic enclave in a nation that pursues a policy of "color blindness." Under the direction of principal investigator Manon Vergerio, MS Design and Urban Ecologies, Parsons, mentored by Professor Miguel Robles-Duran.
Tibby and Vim Dolls What if a doll could experience changes alongside the child who plays with it? And what if that doll one day died? Could a toy prompt honest conversations between parents and children about life's transitions? Tibby is a doll with an expansive, customizable story arc designed to explore this concept. Under the direction of principal investigators Hannah Roodman and Time Clem, MFA Transdisciplinary Design, Parsons, mentored by Professor John Bruce.
Trauma's Effects on One's Social World This collaborative project is aimed at demonstrating how trauma affects intimate relationships, exploring its effects on the ability to connect with others. We aim to identify the role the body plays in that process. Our unique methodological approach will inform new ways of helping people heal from trauma. Under the direction of principal investigators Nadia Nieves and Erin Stafford, MA/PhD Psychology, NSSR, mentored by Professor Wendy D'Andrea.
Unruly Politics: An exploration of the role of digital activism and direct public action in Zimbabwean political discourse In this research project, alternative forms of political contestation in typically authoritarian states are examined. It is aimed at exploring what counts as political, who matters as a political subject, and where exactly the public sphere exists in an increasingly digital era. Zimbabwe serves as a case study. Under the direction of principal investigator Jacquelin Kataneksza, PhD Public and Urban Policy, SPE, mentored by Professor Sean Jacobs.
Koret Munguldar
Psychology
NSSR
Fashioning Accessibility: Industrial Production of Bespoke Attire
Nicholas Paganelli
Design and Techonology
Parsons
Language Production Deterioration
Victoria Lindstone
Psychology
NSSR
2Spirit Faces, Places, and Truths
Carter Schneider
Photography
Eugene Lang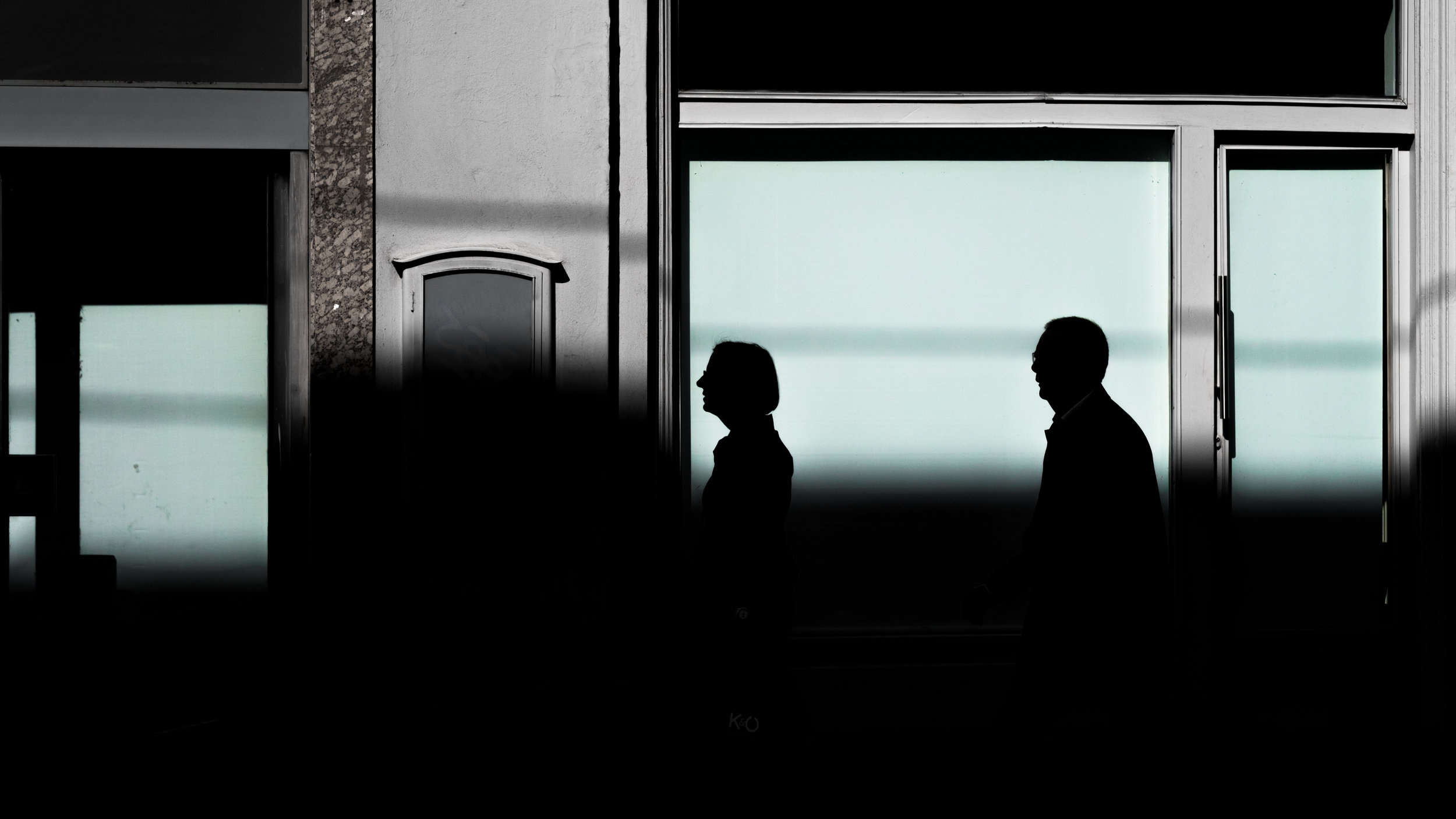 Home-Making as Insurgency: How Repatriated Afghans fight for Gendered Segregation
Hala Habib
Anthropology
NSSR
Ana Remnis
Environmental Studies
Eugene Lang
Rae Lavande Pellerin
Fine Arts
Parsons
Juliette Stephanie Van Haren
Industrial Design
Parsons
The Unrepresented Effects of the Holodomor on Ukrainian women in Kyrgyzstan
Regina Ryjih
Photography
Parsons
Yuxin Cheng
Transdisciplinary Design
Parsons